Music sung by INSPIRE!
The choir sings a very wide variety of songs - this is our current catalogue (those in
italics
- we are just starting to learn)
GENERAL MUSIC:
A bit of holiday cheer
​A bunch of Thyme
A World of our Own
All Day, All Night
​And all that Jazz
Another Day
As long as I have music
​Ave verum corpusBack to the 60s Melody
Big Spender
Both sides now
Bring me Sunshine
Butterfly
By the light of the Silvery Moon
Chattanooga Choo Choo
Christmas Shopping Blues
Come to the Fair
Country Gardens
Day trip to Bangor
Ding dong ding dong ring out the carillon
​Disney Silly Song Selection
Don't sit under the apple tree
Fields of Gold
Flying Free
Friends to the End
From Rags to Riches
Go now in Peace
Gonna Rise up Singin'
Hallelujah
Hand me down my silver trumpet
Happy Days are Here Again!
I am a small part of the world
I will follow Him
I'd do anything
​Just a single voice
Lead me to a brighter day!Let it shine!
Let my Saviour Sleep
Let the River Run!
​Light the Candles
Look at us now!
Lord, give me faith
Love changes everything
Mamma mia!
My favourite time of year
Oh what a beautiful mornin'
One Little Angel
One Song
One Voice
Puttin' on the Ritz
Sister Act medley
Some enchanted evening
Steal Away to Jesus
Swing Low, sweet chariot
Thank you for the Music
The Camel Shuffle
The Colours of Christmas
The Glory of Love
The Little Drummer Boy
The Prayer (with Lead us, Lord)
The Rose
The Rhythm of Life
The Song of the Music Makers
The Surrey with the fringe on the top
The Twelve Days After Christmas
The Way You Look Tonight
The WI Calendar
This train goes marching in
Those were the days
Tulips from Amsterdam
We (They) Kiss in a Shadow
We'll gather lilacs
Westering Home
When I'm Sixty Four
You raise me up
Powered by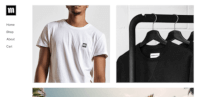 Create your own unique website with customizable templates.